The Trusted Basement Waterproofing, Crawl Space Repair & Foundation Repair Contractor
Serving North & South Carolina including Columbia, Greenville, Spartanburg, Asheville & nearby areas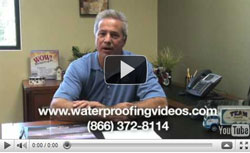 About All-Dry of the Carolinas
Learn more
about All-Dry of the Carolinas
and the owner behind your dry crawlspace, basement and foundation repairs.
Since 1991, All-Dry of the Carolinas, Inc. has been North Carolina, South Carolina & Georgia's foundation, basement, and crawl space experts.
Our company has installed thousands of crawl space moisture control systems, foundation stabilization systems, and basement waterproofing systems in the area.
As the authorized Basement Systems dealer for the South Carolina, North Carolina, and Georgia regions, we offer local service with national resources.
We offer our customers:
Free, no cost, no obligation written wet crawlspace and basement cost estimates,
Custom solutions for wet crawlspaces and/or basements,
Solutions for hybrid basements and crawlspaces,
Waterproofing that gets the job done right,
Over 20 years' waterproofing experience,
Friendly and helpful customer service.
Crawl Space Moisture Company Serving Greenville, Columbia, Spartanburg
All-Dry of the Carolinas, Inc. is an authorized dealer for the Basement Systems crawl space repair contractor network. As a Basement Systems dealer, we have the exclusive rights to the CleanSpace® crawl space encapsulation system, a vapor barrier system perfect for the climates in our service area like Greenville, Greenwood, Aiken, Anderson, Spartanburg, and Columbia, SC; Asheville, NC; and Augusta, GA.
Foundation Repair in SC, NC and GA
All-Dry of the Carolinas is a member of the Foundation Supportworks network that serves homeowners, municiple organizations, and commercial businesses throughout the United States and Canada.
Basement Waterproofing Contractor in North Carolina, Georgia, & South Carolina
The WaterGuard® basement waterproofing system dries wet basements. And as a Basement Systems dealer, we have the exclusive rights to this and other waterproofing products and systems. Have one of our trained and certified Systems Designers assist you with a free waterproofing estimate.
Why Fix Your Basement?
If it's worth owning a home that has a wet basement, then it's certainly worth fixing it!
A basement represents an entire floor of your home -- one that can be used as storage, or can be fixed to add an extra floor of living space. Eliminating moisture will help you control mold, will eliminate musty odors, and will help you to preserve your home.
Whoever buys your home will expect the basement to be dry and clean. If it's not, the house will either need to be discounted by 10-20%, or it may not sell at all!
Your Free Estimate
Waterproofing, vapor barriers, walls, flooring, insulation, windows, dehumidifiers, structural repairs... When it comes to basements and crawl spaces, we can do just about anything!
With so many options for your home, our experts find that homeowners are best served by a personal, on-site consultation from one of our experts on staff. That's why we offer homeowners a customized system quote -- at no cost or obligation.
Your free quote includes an on-site inspection and measurement of your space by one of our certified, highly trained licensed contractors. Your specialists will locate the sources of any problems, answering any questions you might have as we go. We'll explain the different options we provide for homeowners and make recommendations.
Once everything has been explained, our expert will work with you to customize a cost quote, using our innovative software program to map out your basement and your installation. A complete cost quote will be provided in writing for you based on the system you and your representative create together during our presentation.
As an added courtesy, we like to mail along a copy of one of our full color basement and crawl space books, which details help you be insured that your know everything you need to know about your below-grade space, as well as information about our products and services.
Our experienced contractors offer services to homeowners throughout Greater Columbia, including Columbia, Greenville, Spartanburg, the surrounding areas of Asheville, Anderson, Lexington, Greer, Hendersonville, Easley, Greenwood, Gaffney, Candler, West Columbia, Brevard, Inman, Simpsonville, Seneca, Waynesville, Laurens, Toccoa, Piedmont, Chester, Irmo, Taylors areas at an affordable price.

Contact us by phone or e-mail today to schedule an appointment!
Looking for a price? Get a no cost, no obligation free estimate.